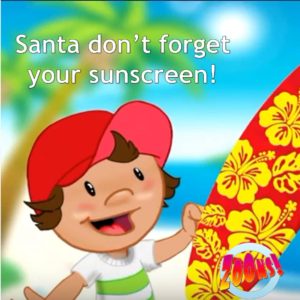 Just in time for Christmas!
Zoons is about to relaunch – now focussing on playful children songs.  First released in the new format will be the remastered "Santa Don't forget your sunscreen" and the catchy "I'm not a robot."
"I've always written songs and I'm very in touch with my inner four, six and eight year old" says Sheree. "It's a lot of fun being able to make up stuff and share it with kids- big and little!"
Songs are available for purchase from November 30 on  bandcamp or itunes!